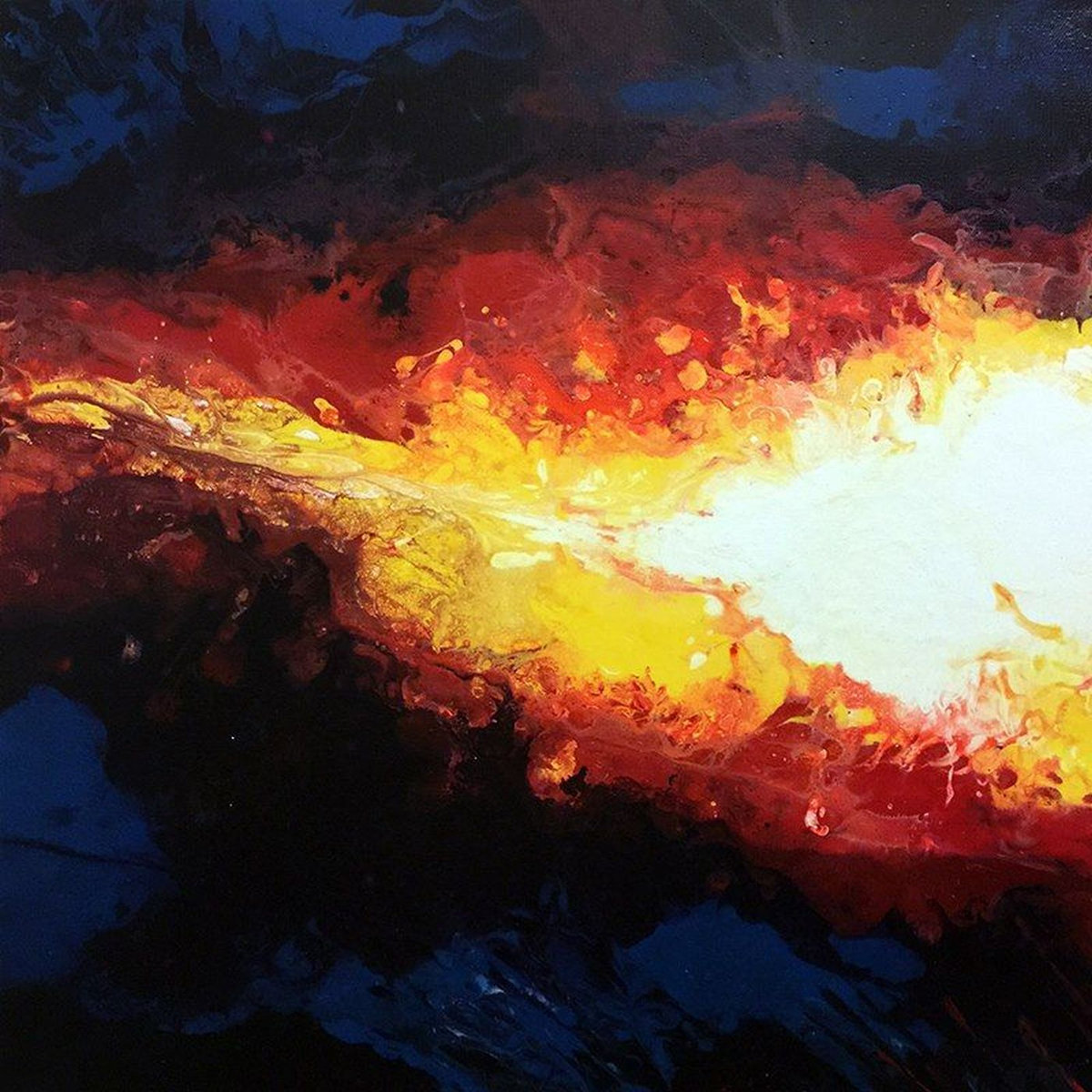 Post Death Soundtrack explores the ugliness of the world on the unrelentingly dark "The Unlearning Curve". Impossible to properly pigeonhole, Post Death Soundtrack incorporate a wide slew of influences into the mix from industrial to pop to psychedelic to krautrock, among others. A true rollercoaster of references rear their ugly heads over the course of the album, running the gamut from the Butthole Surfers to Nine Inch Nails, doing it all with great finesse. Lyrics rest at the heart of the album as Post Death Soundtrack chooses a mixture of poetry and storytelling.
Deadpan delivery defines the album opener "That Which Is" whose driving late-night rhythm begins things on a high note. Elements of shoegaze come into the mix on the gorgeous spirit of "You Can't Go Back" where the sense of despair feel palpable. "Our Time is Now" delves into a manic impulse towards its finale. The usage of distortion and effects works wonders on the weirdness of "Beauty Eyes I Adore". Ambient washes gracefully glide on by with the greatest of ease. Quite demented in tone "Little Alice" goes for a theatrical approach as the beat lumbers on by. Cinematic flourishes define the reflective scope of "Through the Gates". Further traveling towards calmer pastures "Dance with the Devil" offers a contemplative spirit. Nicely bringing together all that came before it "Transform in White Light" neatly closes the album.
Post Death Soundtrack is a Canadian inter-city music collective consisting of Kenneth Buck, Steve Moore and Jon Ireson. Founded in Calgary in 2007 by Buck and Moore, the band now operates out of Vancouver, Calgary and Toronto using the magic of the internet to collaborate across the country. The group creates thought-provoking music by weaving together electronic, industrial, pop and rock sounds. Side-line.com calls their sound "indefinable" while Reflections of Darkness calls them "by no means music for simple minds".
On September 16, 2008, founding members Buck and Moore released Post Death Soundtrack's debut full length album Music as Weaponry. Taking influence from bands like Massive Attack and Skinny Puppy, 'Music as Weaponry' earned top reviews from publications such as Industrial.org, Side-line Magazine and Sphere Magazine who called the record "a chaotic concoction of crossover madness" adding "this is the soundtrack to your escape from the average". Their popular cover of Dead Can Dance's 'Anywhere Out Of The World' was met with praise overseas in Europe.
Also that year, the group recruited bassist and producer Jon Ireson with whom Buck and Moore had shared various stages with in previous incarnations. Jon, in turn brought on Colin Everall to help out on piano and drums.
In 2010, Post Death Soundtrack released their single 'Ultraviolence' with accompanying video, directed by Jeevin Johal. Along with the release of new music ('Little Alice' and 'Our Time Is Now') and a series of remixes from Music as Weaponry, the band assembled for a rare live performance opening for industrial pioneers Front Line Assembly.
Now after a 3 year hiatus, Post Death Soundtrack is back with The Unlearning Curve. The latest 9 track collection is an eclectic narrative about dropping concepts, healing and venturing into the unknown. Equal parts Alice in Wonderland, J. Krishnamurti and dream language, The Unlearning Curve pulls as much from psych era Beatles and David Bowie as it does from modern industrial rock. The record was recorded at a number of studios, primarily in Vancouver. It was mastered at Suite Sound Labs, Vancouver and the album cover is an original painting by Toronto artist Kayla Aileen Brown. The album is available as a free download as well as in limited edition vinyl format.
On "The Unlearning Curve" Post Death Soundtrack creates a surreal spellbinding world.
Websites:
https://postdeathsoundtrack.bandcamp.com/
https://www.facebook.com/Post-Death-Soundtrack-247719198207/
https://soundcloud.com/postdeathsoundtrack
https://www.instagram.com/post_death_soundtrack/
---